When running the PixPlant installer you may receive this message: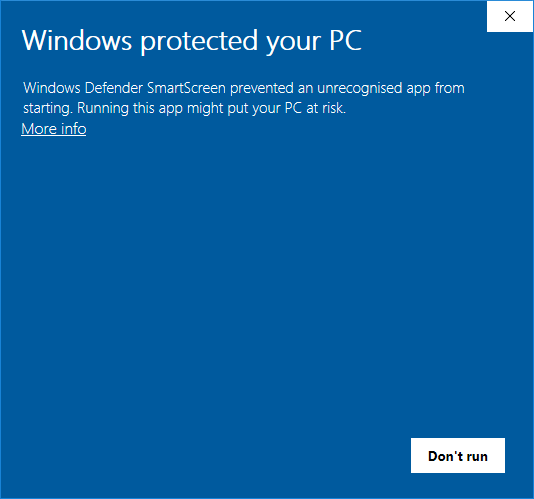 To continue, simply click More info at the top of the above window and the following appears: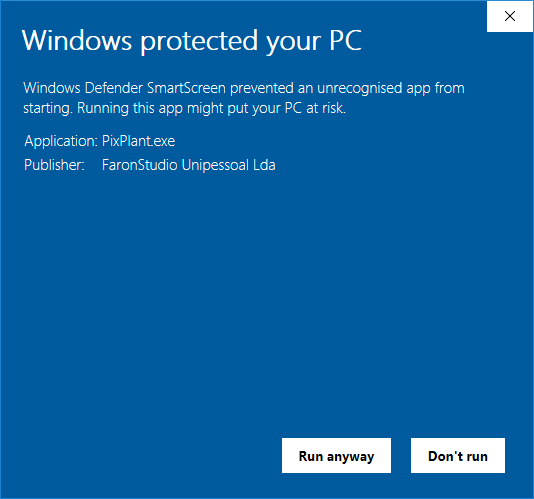 Click the "Run anyway" button at the bottom and PixPlant will install and run as normally.
Please be assured that PixPlant installer is safe and digitally signed with FaronStudio's Comodo code signing certificate: you can verify this by right-clicking the installer, then selecting Properties and then the "Digital Signatures" tab.
This message usually appears for a few days after a new PixPlant update has been available for download: after a certain number of installs across the world, this window stops appearing. It works this way because Microsoft automatically gathers reputation information via Windows telemetry and after some installs the PixPlant installer is considered recognized and cleared.